Backyard Putting Greens
Every avid golfer should be lucky enough to live in a golf course community. But for the many that do not, having a synthetic turf putting green in their backyard is the next best thing. Triangle Greens & Grass has a complete line of synthetic turf products available which allow a person to install whatever type of backyard putting green meets his or her needs. Additionally, we can use any of our lawn products to create a fringe area around the putting green. This will make the putting green area more attractive and will be much more durable and easier to maintain than a natural grass fringe.
Commercial Putting Greens
For commercial properties such as apartment or senior housing complexes our products are ideal. Our synthetic turf products can withstand all weather conditions and still maintain their realistic appearance and feel. Whether it is a large 3000 square foot green that can hold at least eight to ten customers or a smaller 1000 square foot green that can hold three to four, a high quality synthetic turf putting green will keep your customers satisfied, which keeps them coming back to your facility.
Installation
No matter what size or type of synthetic turf putting green ends up being chosen, the installation of both the sub-base and the turf products is the key to the long term quality of the project. We can follow the current contours of the ground where the green will be, or we can create breaks and slopes during the preparation of the sub-base which allow players to practice every putt, so that they feel confident no matter where their approach shot leaves them during a round of golf. If additional drainage is required because the green will be built in an area that collects water, we can take care of that, too.
We have
installed
our synthetic turf putting greens throughout the state of North Carolina as well as parts of Virginia and South Carolina.
Please look over the photos below of to get an idea of what you might like to have, and then contact us for additional information. We would be glad to come and see your property, take measurements of the area, and show you samples of our different turf products to help you decide what would work best.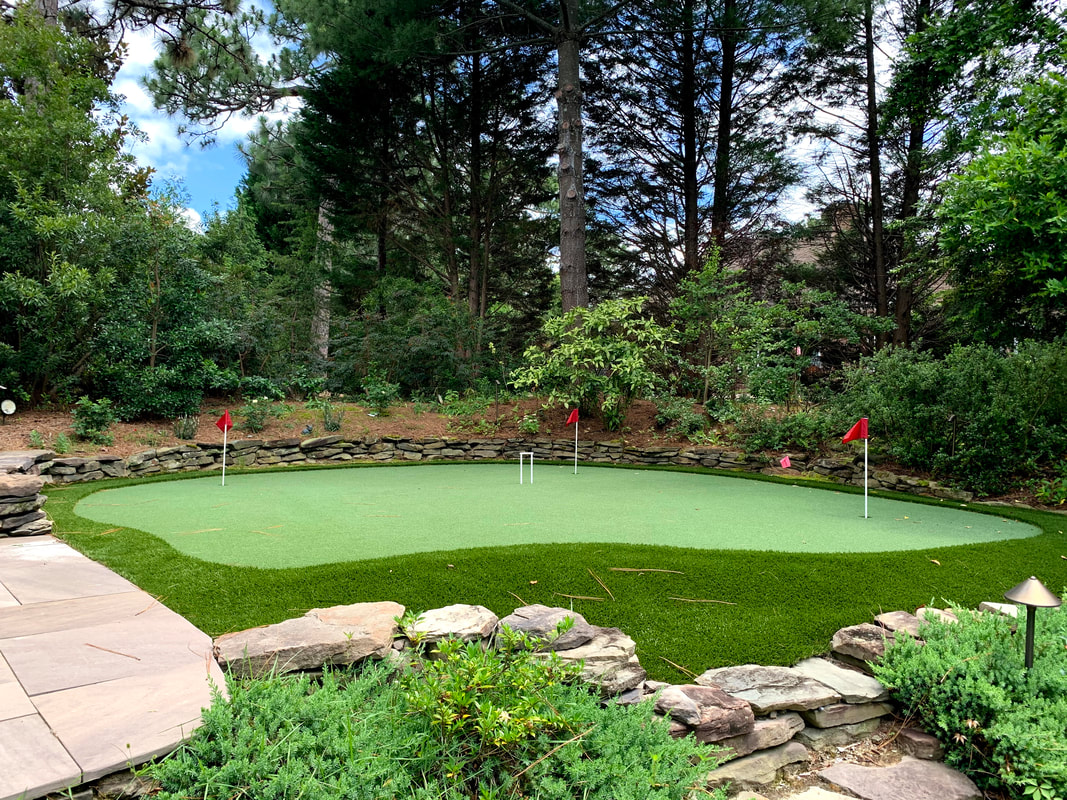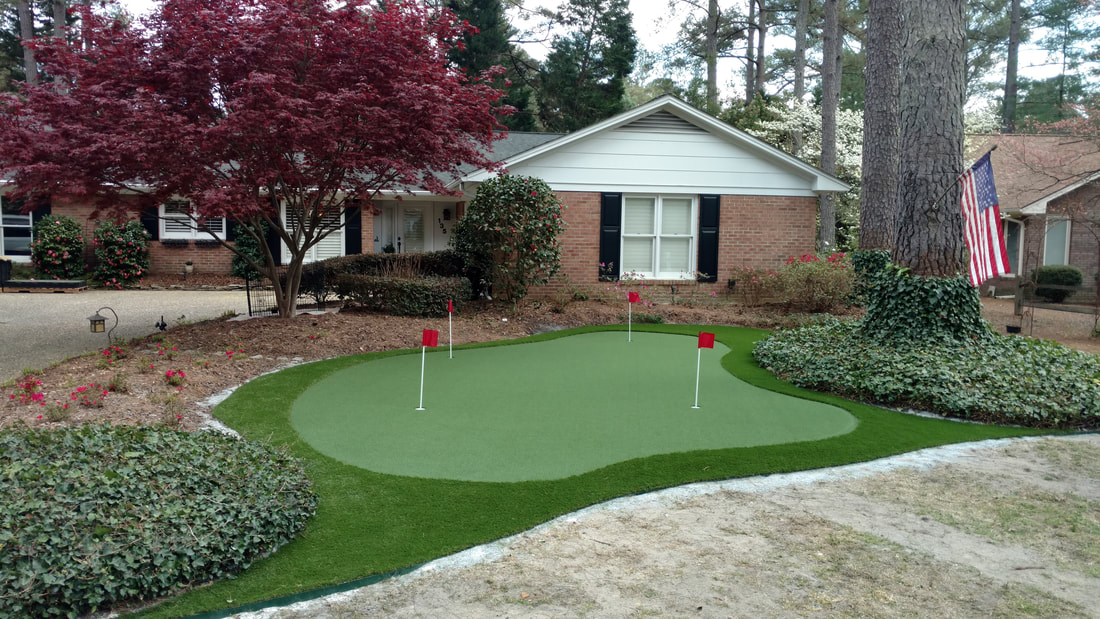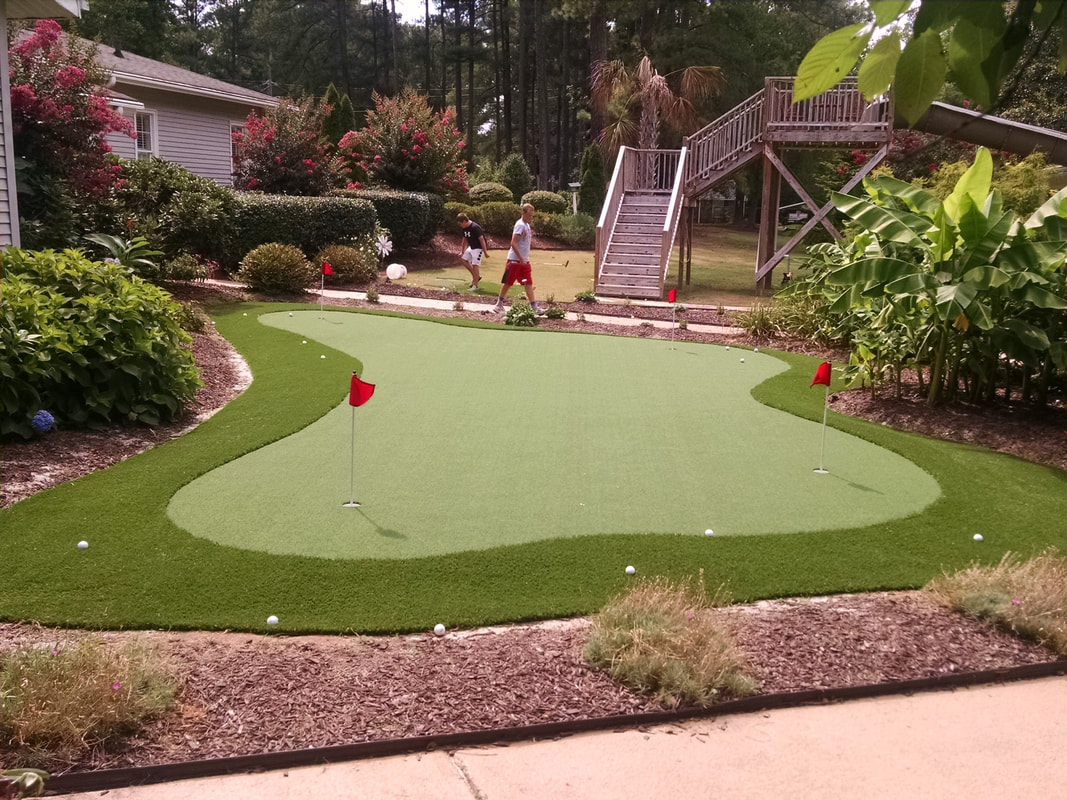 Contact Us for Your Free Estimate!